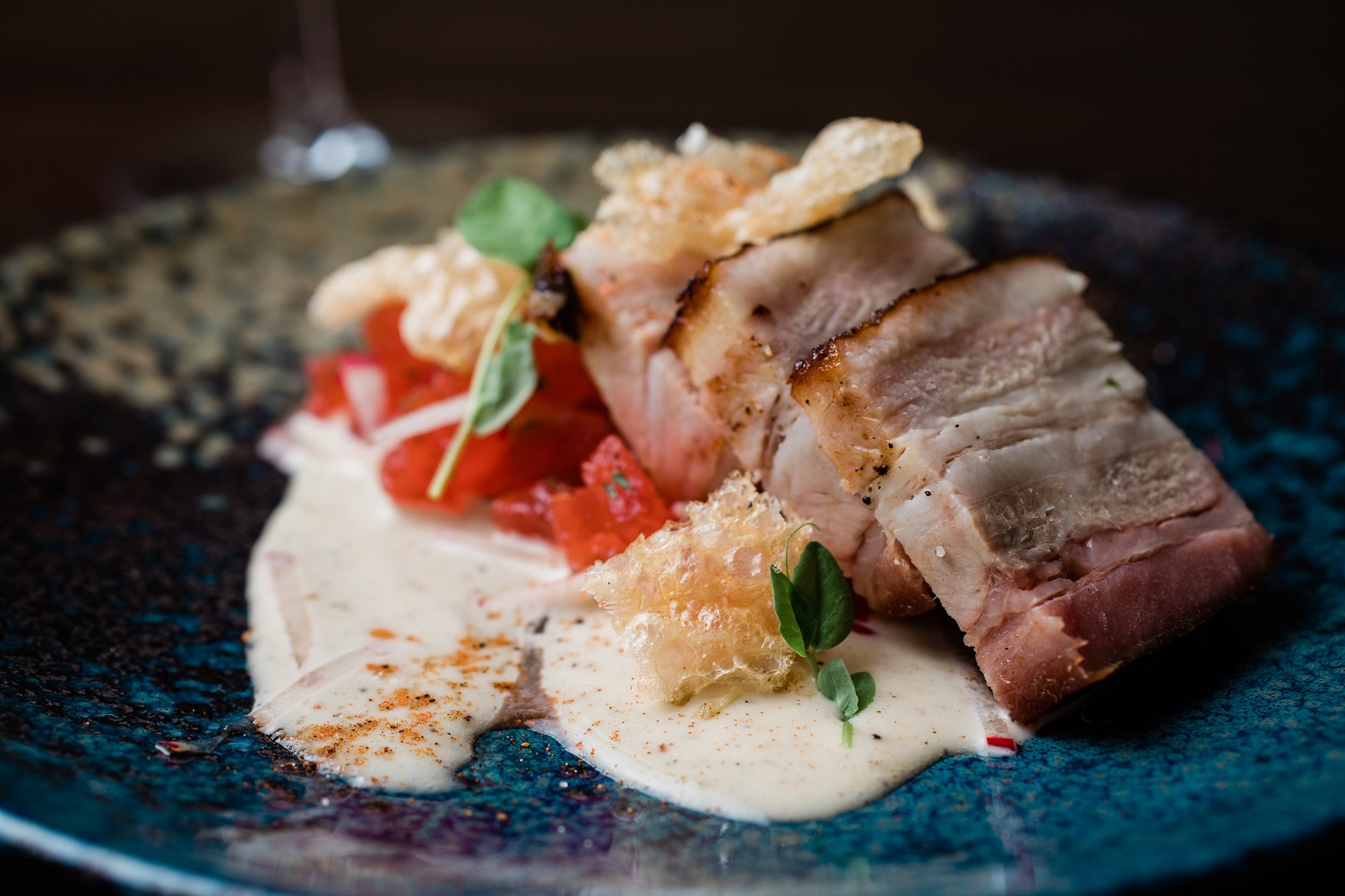 Restaurants in Tampa Florida
Are you on the hunt for the best restaurants in Tampa to satisfy your taste buds? Look no further! Tampa, a vibrant city on Florida's Gulf Coast, is renowned for its culinary delights. From seafood extravaganzas to international cuisine, Tampa's dining scene has something for everyone. Whether you're craving mouthwatering sushi, sizzling steaks, or indulgent desserts, the best restaurants in Tampa will exceed your expectations. With a perfect blend of fresh ingredients, innovative techniques, and delightful flavors, these eateries create unforgettable dining experiences. Whether you're exploring the trendy neighborhoods or downtown Tampa, you'll find hidden culinary gems that offer exquisite dishes. So get ready to embark on a gastronomic adventure and discover the hidden treasures of Tampa's best restaurants, where culinary excellence and unforgettable dining experiences await you.
Check out these 20 restaurants near Tampa Florida
Experience a culinary journey through the vibrant restaurants of Tampa, Florida! Whether you're craving international flavors or classic American cuisine, we've handpicked 20 exceptional restaurants near Tampa. From tantalizing Mediterranean dishes to flavorful Asian creations, indulgent seafood feasts to mouthwatering burgers, there's a dining option to satisfy every palate and fit every budget. We've also provided the distance from Tampa Florida, price range, and website for each restaurant, making it easy for you to plan your culinary exploration. Get ready to uncover the top dining destinations near Tampa and embark on a delightful gastronomic adventure!
1. Bern's Steak House
Known for its superb steaks and extensive wine selection, Bern's Steak House is a Tampa institution. Located in South Tampa, this upscale restaurant offers a unique dining experience with its aged prime beef, cellar tours, and delectable desserts. Phone: +1 (813) 251-2421. Address: 1208 S Howard Ave, Tampa, FL. Price Range: $$$$. Website: www.bernssteakhouse.com
2. Ulele
Situated in Tampa Heights, Ulele celebrates the vibrant flavors of Florida with its Native-inspired menu. Enjoy dishes made from locally sourced ingredients, craft beers, and waterfront views. The restaurant's stunning atmosphere, attentive service, and dedication to sustainability are positive elements. Phone: +1 (813) 999-4952. Address: 1810 N Highland Ave, Tampa, FL. Price Range: $$$. Website: www.ulele.com
3. Edison
Located in the historic neighborhood of Hyde Park, Edison offers a modern twist on American cuisine. With its farm-to-table approach, the restaurant serves seasonal dishes made from locally sourced ingredients. The stylish ambiance, craft cocktails, and rooftop patio make it a popular spot. Phone: +1 (813) 254-7111. Address: 912 W Kennedy Blvd, Tampa, FL. Price Range: $$$. Website: www.edison-tampa.com
4. Rooster & the Till
Situated in Seminole Heights, Rooster & the Till is a contemporary American restaurant with a focus on farm-to-table dining. Their ever-changing menu showcases creative dishes prepared with precision and locally sourced ingredients. The cozy atmosphere, knowledgeable staff, and an extensive wine list contribute to its positive reputation. Phone: +1 (813) 374-8940. Address: 6500 N Florida Ave, Tampa, FL. Price Range: $$$. Website: www.roosterandthetill.com
5. Mise en Place
Located in the Downtown Tampa area, Mise en Place offers a refined dining experience with a menu influenced by global flavors. The restaurant features creative dishes made from locally sourced ingredients and an extensive wine list. Enjoy the elegant atmosphere, impeccable service, and a dessert menu that delights. Phone: +1 (813) 254-5373. Address: 442 W Kennedy Blvd, Tampa, FL. Price Range: $$$. Website: www.miseonline.com
6. Oxford Exchange
Situated in the Hyde Park neighborhood, Oxford Exchange is more than just a restaurant—it's a unique gathering place with a café, bookstore, and design store. The restaurant serves a variety of dishes with a focus on fresh ingredients and exceptional presentation. The elegant interior, high-quality service, and inviting ambiance are its highlights. Phone: +1 (813) 253-0222. Address: 420 W Kennedy Blvd, Tampa, FL. Price Range: $$$. Website: www.oxfordexchange.com
7. M. Bird
Located in the Armature Works building, M. Bird is a rooftop bar and restaurant offering panoramic views of the Tampa skyline. Enjoy a menu featuring small plates, creative cocktails, and a lively atmosphere. The vibrant setting, stunning views, and trendy ambiance make it a must-visit spot. Phone: +1 (813) 999-8731. Address: 1910 N Ola Ave, Tampa, FL. Price Range: $$$. Website: www.mbirdtampa.com
8. Boca
Situated in Hyde Park Village, Boca is a Mediterranean-inspired restaurant known for its modern and elegant setting. The menu features a fusion of flavors from various Mediterranean regions, highlighting fresh seafood and grilled meats. The sophisticated atmosphere, attentive service, and an extensive wine list create a memorable dining experience. Phone: +1 (813) 254-7070. Address: 901 W Platt St, Tampa, FL. Price Range: $$$. Website: www.bocatampa.com
9. On Swann
Located in the Hyde Park neighborhood, On Swann offers a contemporary American menu with a focus on locally sourced ingredients. The restaurant features an inviting interior, an open kitchen, and a seasonal menu that changes regularly. The attentive staff, creative cocktails, and exceptional dishes are highlights. Phone: +1 (813) 251-0110. Address: 1501 W Swann Ave, Tampa, FL. Price Range: $$$. Website: www.onswann.com
10. Umai Sushi
Situated in downtown Tampa, Umai Sushi specializes in traditional and creative Japanese cuisine. Enjoy a wide variety of sushi rolls, sashimi, and authentic Japanese dishes. The sleek and modern atmosphere, skilled sushi chefs, and fresh ingredients contribute to a remarkable dining experience. Phone: +1 (813) 374-0140. Address: 1120 E Kennedy Blvd, Tampa, FL. Price Range: $$$. Website: www.umaisushi.com
11. Datz
Located in South Tampa, Datz is a popular eatery known for its inventive comfort food. Their menu offers a mix of American classics with unique twists, such as their famous "Cheesy Todd" burger. The vibrant atmosphere, indulgent dishes, and an extensive craft beer selection make it a local favorite. Phone: +1 (813) 831-7000. Address: 2616 S MacDill Ave, Tampa, FL. Price Range: $$. Website: www.datztampa.com
12. Uptown Eats
Situated in the Uptown District, Uptown Eats is a charming neighborhood spot serving comfort food with a twist. Their menu features dishes made from scratch using locally sourced ingredients. The cozy ambiance, friendly service, and affordable prices are highlights of this hidden gem. Phone: +1 (813) 644-6988. Address: 6700 N Florida Ave, Tampa, FL. Price Range: $. Website: www.uptowneatstampa.com
13. Rooster's BBQ
Located in historic Seminole Heights, Rooster's BBQ is a popular destination for mouthwatering barbecue dishes. Their menu offers a variety of smoked meats, homemade sides, and flavorful sauces. Enjoy the relaxed and casual atmosphere, friendly service, and finger-licking good food. Phone: +1 (813) 374-0023. Address: 6500 N Florida Ave, Tampa, FL. Price Range: $. Website: www.roostersbbq.com
14. Ichicoro Ramen
Situated in Seminole Heights, Ichicoro Ramen brings authentic Japanese ramen to Tampa. Their menu features a variety of flavorful ramen bowls made with house-made noodles and slow-cooked broths. The modern and trendy atmosphere, friendly staff, and delicious bowls of ramen are elements to look forward to. Phone: +1 (813) 517-9989. Address: 5229 N Florida Ave, Tampa, FL. Price Range: $$. Website: www.ichicoro.com
15. La Teresita
Located in West Tampa, La Teresita is a family-owned Cuban restaurant serving traditional Cuban dishes. Enjoy flavorful Cuban sandwiches, roasted pork, and delicious pastries. The lively and vibrant atmosphere, authentic flavors , and friendly service are the highlights of this local gem. Phone: +1 (813) 879-9704. Address: 3248 W Columbus Dr, Tampa, FL. Price Range: $. Website: www.lateresitarestaurant.com
16. Oxford Exchange
Situated in the heart of downtown Tampa, Oxford Exchange is not only a restaurant but also a unique gathering place that combines a café, bookstore, and design store. Their menu features a range of contemporary dishes made with high-quality ingredients. The elegant interior, attentive service, and charming ambiance make it a popular spot for brunch and afternoon tea. Phone: +1 (813) 253-0222. Address: 420 W Kennedy Blvd, Tampa, FL. Price Range: $$. Website: www.oxfordexchange.com
17. The Columbia Restaurant
Located in the historic Ybor City district, The Columbia Restaurant is a Tampa institution, serving Spanish and Cuban cuisine since 1905. Indulge in their famous 1905 Salad, paella, and delicious sangria. The restaurant's rich history, elegant decor, and live flamenco performances create a unique and memorable dining experience. Phone: +1 (813) 248-4961. Address: 2117 E 7th Ave, Tampa, FL. Price Range: $$$. Website: www.columbiarestaurant.com
18. Eddie V's Prime Seafood
Situated in the Westshore district, Eddie V's Prime Seafood offers a sophisticated dining experience with a focus on seafood and prime steaks. The menu features fresh seafood dishes, hand-cut steaks, and an extensive selection of wines. Enjoy the upscale atmosphere, live jazz music, and attentive service. Phone: +1 (813) 877-7290. Address: 4400 W Boy Scout Blvd, Tampa, FL. Price Range: $$$. Website: www.eddiev.com
19. Mise en Place
Located in the Downtown Tampa area, Mise en Place is a fine dining restaurant offering a fusion of global flavors with a contemporary twist. Their menu features innovative dishes made with seasonal ingredients. The elegant atmosphere, impeccable service, and a well-curated wine list make it a go-to spot for special occasions. Phone: +1 (813) 254-5373. Address: 442 W Kennedy Blvd, Tampa, FL. Price Range: $$$. Website: www.miseonline.com
20. The Refinery
Situated in Seminole Heights, The Refinery is a farm-to-table restaurant known for its ever-changing menu based on locally sourced ingredients. Enjoy creative dishes with unique flavor combinations that highlight the best of seasonal produce. The cozy atmosphere, friendly staff, and commitment to sustainability are positive elements. Phone: +1 (813) 237-2000. Address: 5137 N Florida Ave, Tampa, FL. Price Range: $$$. Website: www.therefinerytampa.com
Italian restaurants in Tampa
Cena
Located in the Channelside district, Cena offers modern Italian cuisine with a focus on fresh ingredients and bold flavors. Enjoy dishes like homemade pasta, wood-fired pizzas, and decadent desserts. The contemporary ambiance, attentive service, and an extensive wine list make it a great choice for a special evening. Phone: +1 (813) 374-8840. Address: 1120 E Kennedy Blvd UNIT 112, Tampa, FL 33602, Price Range: $$$. Website: www.cenatampa.com
Bavaro's Pizza Napoletana & Pastaria
Situated in downtown Tampa, Bavaro's is known for its authentic Neapolitan-style pizzas and handmade pasta. Using imported ingredients and traditional techniques, they create dishes that transport you to Italy. The rustic atmosphere, friendly staff, and a wide selection of Italian wines contribute to its charm. Phone: +1 (813) 868-4440. Address: 514 N Franklin St, Tampa, FL. Price Range: $$. Website: www.bavarospizza.com
Donatello
Located in the heart of South Tampa, Donatello is an upscale Italian restaurant known for its classic dishes and elegant atmosphere. Indulge in a variety of authentic Italian specialties, including homemade pasta, seafood, and mouthwatering desserts. The live music, attentive service, and extensive wine selection enhance the dining experience. Phone: +1 (813) 875-6660. Address: 232 N Dale Mabry Hwy, Tampa, FL. Price Range: $$$. Website: www.donatellotampa.com
Il Ritorno: Situated in the downtown area, Il Ritorno offers a contemporary take on Italian cuisine, showcasing seasonal ingredients and innovative flavors. The menu features dishes inspired by traditional Italian recipes with a modern twist. The intimate atmosphere, chef-driven creations, and exceptional service make it a favorite among food enthusiasts. Phone: +1 (727) 897-5900. Address: 449 Central Ave #101, St. Petersburg, FL. Price Range: $$$. Website: www.ilritornodowntown.com
Mexican restaurants in Tampa
Miguel's Mexican Seafood & Grill
Located in South Tampa, Miguel's is known for its flavorful Mexican seafood dishes. Indulge in dishes like ceviche, shrimp tacos, and traditional Mexican soups. The vibrant ambiance, attentive service, and a wide range of tequila options contribute to a memorable dining experience. Phone: +1 (813) 876-2587. Address: 3035 W Kennedy Blvd, Tampa, FL. Price Range: $$. Website: www.miguelscafe.com
Vallarta's Mexican Restaurant
Situated in the Westshore area, Vallarta's offers authentic Mexican cuisine with a focus on traditional flavors. Enjoy dishes like enchiladas, fajitas, and homemade salsas. The casual atmosphere, friendly staff, and affordable prices make it a popular choice for families and casual gatherings. Phone: +1 (813) 878-8226. Address: 13731 N Dale Mabry Hwy, Tampa, FL. Price Range: $. Website: www.vallartastampa.com
Besito Mexican Restaurant
Located in Westshore Plaza, Besito offers a modern twist on traditional Mexican cuisine. Their menu features a variety of dishes made with high-quality ingredients and authentic flavors. The stylish decor, vibrant atmosphere, and extensive tequila selection are positive elements. Phone: +1 (813) 287-4800. Address: 205 Westshore Plaza, Tampa, FL. Price Range: $$-$$$. Website: www.besitomexican.com
Taco Bus
Situated in Seminole Heights, Taco Bus is a popular food truck-turned-restaurant that serves up authentic Mexican street food. Enjoy a variety of tacos, burritos, and other Mexican specialties. The casual and colorful ambiance, affordable prices, and late-night hours are highlights of this local favorite. Phone: +1 (813) 232-5889. Address: 913 E Hillsborough Ave, Tampa, FL. Price Range: $. Website: www.taco-bus.com
Vegetarian restaurants in Tampa
Farmacy Vegan Kitchen + Bakery
Located in Seminole Heights, Farmacy Vegan Kitchen + Bakery offers a plant-based menu with a focus on organic, locally sourced ingredients. Enjoy delicious vegan dishes like burgers, salads, and mouthwatering desserts. The cozy atmosphere, friendly staff, and commitment to sustainable dining make it a favorite among vegans and non-vegans alike. Phone: +1 (813) 603-7228. Address: 803 N Tampa St, Tampa, FL. Price Range: $. Website: www.farmacyvegankitchen.com
Leafy Greens Cafe
Situated in St. Petersburg, just a short drive from Tampa, Leafy Greens Cafe is a vegan and raw food restaurant that offers a wide variety of plant-based dishes. From fresh salads and smoothie bowls to raw desserts, their menu focuses on healthy and nourishing options. The bright and airy atmosphere, friendly service, and emphasis on organic ingredients are positive elements. Phone: +1 (727) 289-7087. Address: 1626 Central Ave, St. Petersburg, FL. Price Range: $. Website: www.leafygreenscafe.com
Loving Hut
Located in the University area, Loving Hut is a global vegan chain that offers a diverse menu of plant-based dishes inspired by various cuisines, including Asian and Western. Enjoy flavorful vegan versions of classic dishes like noodles, stir-fries, and desserts. The casual ambiance, affordable prices, and the option to customize your meal are highlights of this restaurant. Phone: +1 (813) 977-7888. Address: 1905 E Fletcher Ave, Tampa, FL. Price Range: $. Website: www.lovinghut.us/tampa
The Cider Press Café
Situated in St. Petersburg, The Cider Press Café is a vegan restaurant that focuses on organic and locally sourced ingredients. Their menu features a range of creative and wholesome plant-based dishes, including raw food options. The modern and inviting atmosphere, friendly staff, and extensive selection of fresh juices and ciders contribute to its appeal. Phone: +1 (727) 914-7222. Address: 601 Central Ave, St. Petersburg, FL. Price Range: $$$. Website: www.ciderpresscafe.com
Vegan restaurants in Tampa
The Cider Press Café
Located in the Seminole Heights neighborhood, The Cider Press Café specializes in gourmet raw vegan cuisine. Their menu features creative and flavorful dishes made from organic, plant-based ingredients. Enjoy a variety of salads, wraps, and raw desserts. The restaurant's inviting atmosphere, attentive staff, and commitment to sustainability are positive elements. Phone: +1 (813) 902-8466. Address: 601 Central Ave, St. Petersburg, FL. Price Range: $$ Website: www.ciderpresscafe.com
Farmacy Vegan Kitchen + Bakery
Situated in downtown Tampa, Farmacy Vegan Kitchen + Bakery offers a diverse menu of vegan comfort food. From burgers and sandwiches to baked goods, all dishes are made from scratch using organic and locally sourced ingredients. The cozy ambiance, friendly service, and affordable prices make it a popular choice among vegans and non-vegans alike. Phone: +1 (813) 603-7228. Address: 803 N Tampa St, Tampa, FL. Price Range: $ Website: www.farmacyvegankitchen.com
Thai Legacy Vegan
Located in the North Tampa area, Thai Legacy Vegan specializes in authentic Thai cuisine made entirely vegan. Indulge in flavorful dishes like pad thai, curry, and spring rolls, all prepared without the use of animal products. The restaurant's cozy setting, friendly staff, and affordable prices create a welcoming dining experience. Phone: +1 (813) 961-8899. Address: 12089 Anderson Rd, Tampa, FL. Price Range: $ Website: N/A
Loving Hut
Situated in Tampa's Temple Terrace neighborhood, Loving Hut is a global vegan chain known for its diverse menu of plant-based dishes inspired by various cuisines. From Asian to Western favorites, their menu offers a wide range of options, including burgers, noodle dishes, and desserts. The casual atmosphere, affordable prices, and friendly service make it a go-to spot for vegan dining. Phone: +1 (813) 977-7888. Address: 1905 E Fletcher Ave, Tampa, FL. Price Range: $ Website: www.lovinghut.us/tampa
Subscribe to the Magazine